Two months ago I went to a store and saw a beautiful Cardigan in Navy Blue on Sale! unfortunately by that time I didn't take any money or card with me

Yesterday, I was around that store and I decided to take a look, Surprise! the cardigan was still there
. Of course, I bought it.
And well, since I was around all those stores...and had some money, why not to buy a couple of things more?
Now, pictures!
The cardigan. As I said before the color is Navy Blue. The picture looks a bit odd (couldn't expect more from a cell phone camera) but the color is even and the fabric is so so soooo soft!
:
A blouse: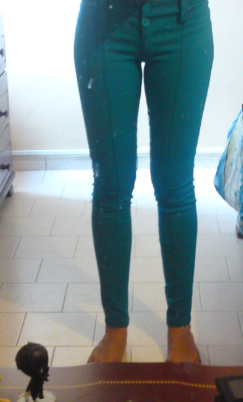 (I really need to clean that mirror ...)
And this long necklace:
These following things we're imported from China and Korea. I work with an importer too. We imported these Hello Kitty (with rhinestone) rings and some cute clutch bags. The Hello Kitty rings are selling so fast, I almost missed these three items: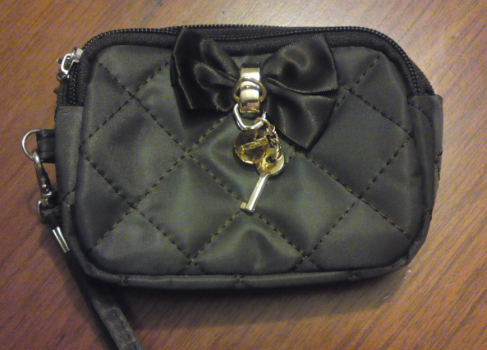 *Si eres de Colombia y te interesan estos productos, en la parte derecha encuentras el link a nuestra tienda online*
I'm still not sure how these are going to work with my closet, but I'll let you know eventually.